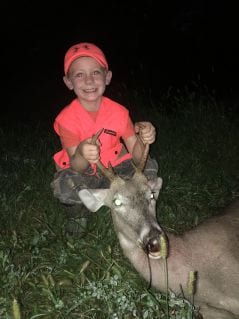 Deer season is upon us and opening season for youth hunting began on September 15th. This is a great opportunity for youth hunters to learn about hunting from a licensed hunter. This season coincides with disabled hunter season and runs through September 30th.
According to the Iowa DNR about 10,000 youth are expected to hunt this year. "This season is all about creating a positive experience for the hunter. It's a learning season where mentors work one on one with the youth teaching hunting ethics and woodsmanship skills," said Jim Coffey, forest wildlife research biologist for the Iowa Department of Natural Resources.
Where to hunt?
It is recommended that hunters set up near movement areas, between bedding sites and food sources, if you know of deer paths these are great areas or by white oak trees that produce acorns.
What are youth hunting rules?
Must be under direct supervision of an adult mentor (with a valid license).
Must have a youth license/tag this is valid statewide.
An unfilled youth season tag is valid for use during the early or late muzzleloader season or one of the two shotgun seasons.
Youth must follow all other rules specified for each season.
Party hunting with a youth tag is not allowed.
Deer must be harvested by the youth with the tag.
Youth hunters are also allowed to obtain deer tags for other seasons, just as any other hunter can do.
All deer taken must be reported using the harvest reporting system before midnight the day after the deer is recovered. Information on reporting can be found at www.iowadnr.gov
What should you expect?
According to the Iowa DNR the youth deer season can bring mild temperatures and biting insects. Hunters should be prepared for success by talking to the meat locker ahead of time and bringing frozen water jugs and/or bags of ice to cool the deer cavity. They may want to bring a protective cover like cheese cloth to help keep bugs off the fresh harvest as well.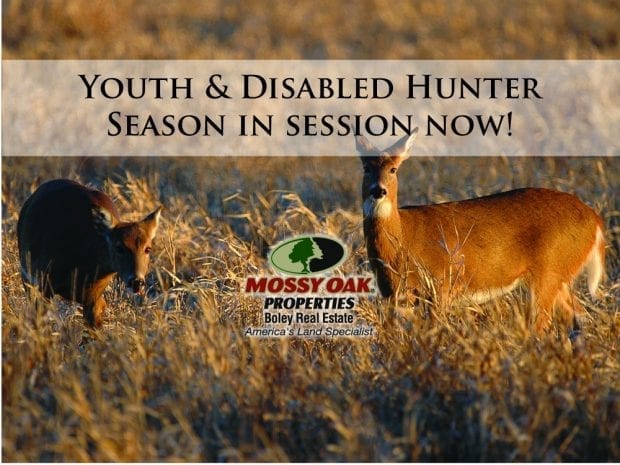 This hunt should be about having fun and learning- If you kill a deer that is just a bonus! Enjoy your time together and teaching the youth about a hobby that will bring them many years of enjoyment.
Thank you to the Iowa DNR for all of the valuable information on hunting seasons in Iowa. For more information and details on this or other deer hunting information you can find it on their website here.
Here at Mossy Oak Properties we want to be sure we pass along information important to you in regards to outdoor recreation, agriculture and home. Check out more information on our Mossy Oak Properties Iowa Facebook page or on our Website found HERE. If you think you might be interested in joining the Mossy Oak Properties- Iowa team you can check out the opportunities available on our website.