Mother's day is right around the corner and at Mossy Oak Properties we want to make sure you are prepared and have just the perfect gift to show your mother just how important she is in your life. Dads, you might have to help the kiddos with some of these!
Here are five of the top Mother's Day gifts for moms this year:
Pamper Her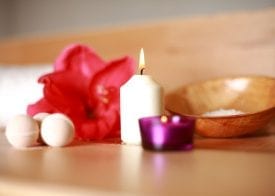 Think pedicure, manicure, spa day, massage, hair style. Things that she might not spend money on for herself but would really love. You can go to a hometown
salon or maybe you might offer up the services yourself! Homemade gift certificates can be so meaningful- just be prepared when they cash them in!
The Day Off
Give mom the day off from all the normal chores. Let her sleep in, take care of the dishes, laundry and cooking. Give her time to relax, do something she loves – read a book or magazine, go for a walk or hike and enjoy a meal out so she doesn't have to worry about the cooking or the cleaning!
Her Favorite Treat
Maybe your mom loves chocolates, maybe its gourmet coffee, specialty pizza, or ice cream. Take her out or have her favorite treat brought in for her on Mother's Day!
Personalized Jewelry
There are so many different options out there when it comes to jewelry the sky is the limit, but make it personal for them. An engraved bracelet or necklace, a mothers ring, or earrings that have special meaning. Anything that incorporates her kids is sure to be a hit!
Special Classes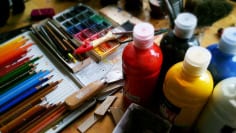 What are some of Mom's hobbies?? Cooking, Crafting, Exercising? Think of things she loves to do and see if there are some classes in your area you could pay the tuition for! This not only gives her the opportunity to do something she enjoys but an opportunity to get out of the house and socializing with other moms! 
Whatever gift you decide for your mom this Mother's Day, spend some time to make it personal for her. Give her a handwritten card, show her how important she is and how much you care for and appreciate her. For most moms, spending time with the ones they love on their special day will be gift enough!