According to the Iowa DNR, approximately 120,000 deer tags were sold last year for the 1stand 2ndshotgun seasons alone. With Iowa's shotgun season here now, we wanted to share an article from www.gundigest.com about the top 5 best slug guns on the market today. We also wanted to share some important tips about safety as we go into another deer season. Hunting is one of our favorite things to do here at Mossy Oak Properties and we always enjoy passing on any information we find and enjoy ourselves.
Top 5 Slug Gun Recommendations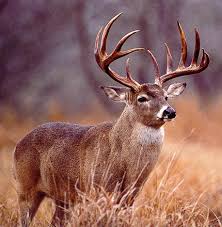 Regardless of the gun you choose to hunt with this season we want to wish you the best of luck and remind you to stay safe when out hunting.
Safety Tips Hunters are encouraged to use safe hunting practices and to discuss the hunting plan so each member of the hunting group knows where the others will be at all times during the hunt. Hunters must wear one of the following articles of external visible solid blaze orange clothing when hunting deer with a firearm: vest, jacket, coat, sweatshirt, sweater, shirt or coveralls. An orange hat alone is not sufficient. The following are some more helpful tips to stay safe in the woods this year!
Treat every gun as if it is loaded, keep the muzzle pointed in a safe direction
Unload the firearm and open the action, especially when crossing obstacles
Wear plenty of blaze orange. Hunters want to be seen from all sides in the woods and fields
If using a new gun or a gun that has not been used for a while, be sure to practice before the season opens to get acquainted/reacquainted with it
Be sure of the target and what's behind it
Don't shoot at running deer
Discuss the hunting plan with everyone in the group. Outline the role for each person and where they will be throughout the hunt. Plan your hunt and hunt your plan. Communication is critical to ensure everyone knows where each other is at all times.
Bundled up – keeping your finger off the trigger and muzzle control are both extremely important as bulky coats and gloves increases chances of an accidental discharge
Most hunting in Iowa is done on private land. Hunters should touch base with the landowner before the season opens to make sure permission to hunt is still granted. Other hunters may also have permission to hunt the same area.
Mossy Oak Properties Boley Real Estate would love to see the deer you shoot! Feel free to share your hunting photos on our facebook page found here!
Here at Mossy Oak Properties we want to be sure we pass along information important to you in regards to outdoor recreation, agriculture and home. Check out more information on our Mossy Oak Properties Boley Real Estate Facebook page or on our Website found HERE.  We have certified land specialists that have hunting land for sale, agricultural land for sale and residential properties for sale. If you think you might be interested in joining the Mossy Oak Properties-Boley Real Estate team you can check out the opportunities available on our website.
The best compliment you can give is a referral.