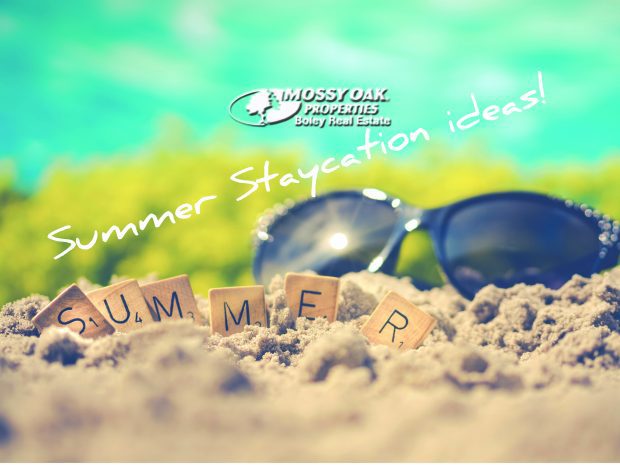 Have you been considering some travel before the summer comes to an end? There is still time! AND you can do it close to home (If you live here in Iowa), how about a staycation?
Here are just a few great ideas for getting away for a local staycation. We know there are MANY great things to do throughout Iowa and there is no way we could list them all here so these are just a few we are familiar with that we would recommend to you!
Iowa State Parks
There are 83 state parks situated throughout the state of Iowa. Each of these parks offering its own unique amenities that set them apart from the next. Whether you are looking for camping, cabins (both modern or primitive), hiking trails, lakes for fishing, kayaking, or swimming these parks have it all! The Iowa DNR has done a great job detailing each of the 83 parks both on their website and by creating a user-friendly app that you can access directly from your smartphone.
2.  Lake Rathbun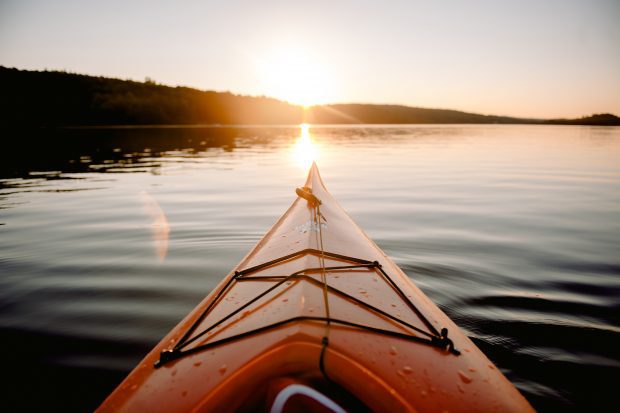 You don't need to visit the ocean to find great beaches and relax by the water! Lake Rathbun, near Moravia, IA has just what you are looking for. There are a number of campgrounds in the area where you can set up camp or if camping isn't your thing Honey Creek Resort sits on the north edge of the lake. The resort features boat rentals, a hotel, cabins, beach, waterpark, restaurant/bar, golf course, plus many seasonal amenities. You will also find a number of great businesses and restaurants around the lake that you can support while in the area.
Iowa State Fair
A tradition like no other. The Iowa State Fair is known far and wide for being one of the largest events in Iowa. It is known as one of the oldest and largest agricultural and industrial expositions in the country. The things to do at the Iowa State Fair are endless- carnival ride, musical entertainment, 4H exhibits, livestock shows, food, kids activities, talent shows, traveling artists, did we mention the food!? The Iowa State Fair is currently running and will continue through Sunday, August 22nd. You can get all of the details on their website or by downloading the Iowa State Fair App on your smartphone.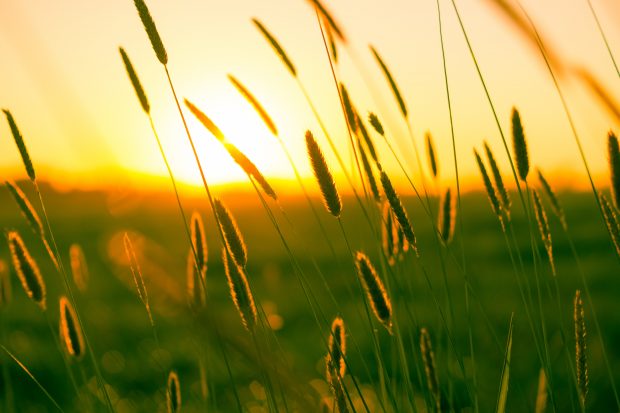 Villages of Van Buren County
We are partial to this staycation getaway because some of us live here and love it! There are so many things to do right here in your own backyard that you may not know about. Bentonsport is a small unincorporated village along the banks of the Des Moines River that has so much history to offer, a blacksmith and pottery shop, antiques, an arrowhead museum, a fudge shop, and a number of shops with locally made crafts, gifts and one of a kind finds. Down Highway 2 in Farmington is River Valley Lodge & Horse Ranch which holds activities and events all year long. Want to take a horseback ride but don't have a horse? That's okay there are places you can rent them and go for a guided hike through Shimek Forest. Keosauqua is home to The Pearson House, which was one of the stops on the underground railroad, The oldest Courthouse in Iowa, Hotel Manning– a historic steamboat-style hotel that has been newly renovated and still holds much of it's historic charm. Keosauqua, being the county seat is full of things to do swimming, golfing, tennis, biking, hiking, farmers markets, shopping, and some great restaurants! There are a number of other great attractions throughout Van Buren County as well as seasonal events, all of the details for these can be found on the Villages of Van Buren website.
Scenic Byways
Bypass traffic and experience a change of pace by traveling along Iowa's scenic and heritage byways. Iowa has 14 different scenic byways that allow travelers to experience the natural beauty of the state. Travel Iowa has created a website that shares all of the attractions, events, and cool things to do along each byway on their website. You can also download an app to track your travels and win prizes throughout the year. The Historic Hills Scenic Byway extends from Lake Rathbun and travels through Van Buren County all the way to Donnellson in Lee County. Try out one or all of these great byways for a great day trip!
We hope you have found these ideas useful and are able to make the best of what is left this summer. A staycation could be just what you need, you can do it close to home and for little to no money in some cases! Have fun and enjoy your summer!
Here at Mossy Oak Properties, we want to be sure we pass along information important to you in regards to outdoor recreation, agriculture, and home. Check out more information on our Mossy Oak Properties Boley Real Estate Facebook page or on our Website found HERE.  We have certified land specialists that have hunting land for sale, agricultural land for sale, and residential properties for sale.