Spring Is Here!
Is your lawn ready?
Here are just a few tips to help you get your lawn ready for the spring & summer season.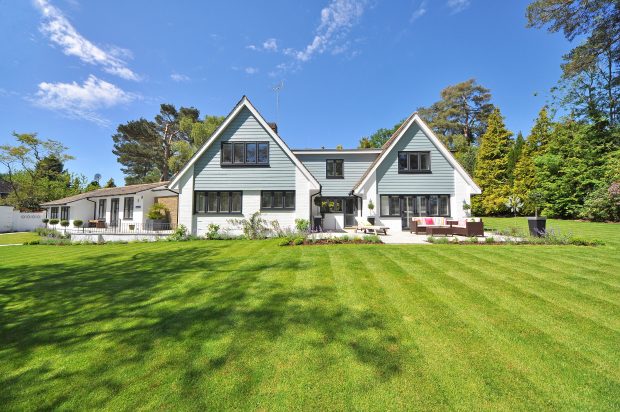 Tip #1- Rake
Spring raking removes lingering fall leaves and grass blades that didn't survive winter. Left alone, this dead grass can add to your lawn's thatch layer. Raking also loosens matted grass clumps caused by snow mold, which can smother new growth.
Use a spring-tine rake with a strong upward pull to remove dead grass. Rake when soil isn't soft and muddy, or you risk pulling up healthy grass crowns.
Tip #2- Overseed
Fill bare or thin spots in the lawn by overseeding. Late spring is the best time to overseed warm-season grass. Fall is the ideal time for cool-season grass, but in colder regions, spot-seeding small areas in spring can yield good results. When you overseed, apply a slow-release nitrogen fertilizer. Five weeks after overseeding, apply a quick-release nitrogen feed.
Tip #3- Fertilize
Apply spring fertilizer roughly three weeks after grass starts greening (that usually corresponds to the time following two or three mowings). Apply too early and you risk feeding weeds and creating fertilizer runoff. Too-early applications also trigger lush blade growth at a time when roots may not have started their spring growth spurt.
Tip #4- Mow
Start mowing when the ground is dry enough and the grass is long enough to require cutting. Cut at the proper height for your type of grass. Avoid mowing too low. Grass cut too short allows sunlight to reach the soil, encouraging weed seeds to germinate. It also favors shallow root development, which makes the lawn more easily susceptible to drought stress.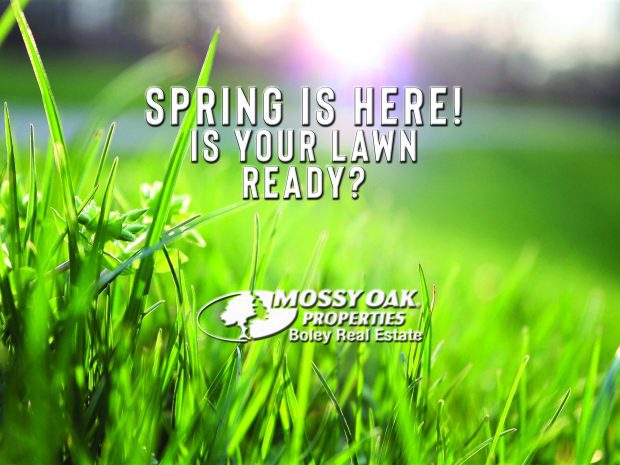 These are just a few yard tips to get your lawn ready for the year. We hope you have found these tips helpful! If you need help with any of the above tips we encourage you to contact your local lawn professional for advice!
Here at Mossy Oak Properties, we want to be sure we pass along information important to you in regards to outdoor recreation, agriculture, and home. Check out more information on our Mossy Oak Properties Boley Real Estate Facebook page or on our Website found HERE.  We have certified land specialists that have hunting land for sale, agricultural land for sale, and residential properties for sale. If you think you might be interested in joining the Mossy Oak Properties-Boley Real Estate team you can check out the opportunities available on our website.
If there is ever anything we can do for you please feel free to reach out!