We want to share a little about the Agents that make Mossy Oak Properties such an amazing choice for all of your Real Estate needs. Today we interview Travis Potzner and tpotznerlearn a little bit more about him both personally and professionally.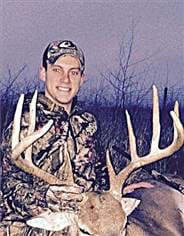 Q: Tell me about yourself and your family (and pets).
A: My name is Travis Potzner and I am 22 years old. I got my Real Estate License when I was 19 and still attending the University of Northern Iowa where I got my degree in Finance and Real Estate. I've had a passion for land since a very young age, which ultimately led to getting my license when I did. My parents have bought and sold farm ground and recreational ground long before I got my license, however, I was basically acting as the "buying agent" because I wanted to be so involved in finding these properties. Growing up I would hunt and fish as much as I possibly could, and my wife, my dad and I continue to do this today.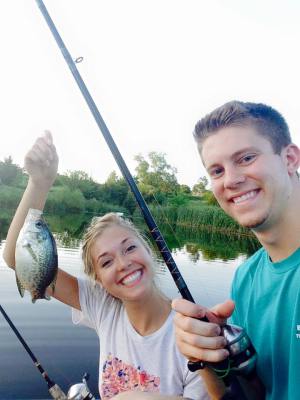 Q: What do you like to do in your free time? Hobbies?
A:If I have free time, I'm spending it either looking at land, hunting, fishing, putting tree stands together, putting in food plots, or driving back roads looking for deer. If I could hunt for a living, that's what I'd be doing, but selling farm ground and recreational hunting ground is about the closest I can get to that.
Q: What is your professional background?
A: I've been selling real estate for going on 3 years now which has been a challenge, but also very rewarding. I got my degree in Finance and Real Estate to put what I learn from those programs into my line of work (which has been incredibly important). I also work for the family business my parents started about 11+ years ago. My wife and I both help run the company which has been incredible, and I also have the time to sell real estate full time as well.
Q: In regard to Real Estate what would be your area of expertise?
A: My area of expertise is by far hunting/recreational ground. Like I said earlier, I have been obsessed with land from a very early age and I love to practice any form of conservation I can. I can come into a property for the first time and paint a picture in my head and in my clients heads what it could look like, produce, and hold for many years. The way I was raised and the knowledge I have about these types of properties has helped me succeed in this field.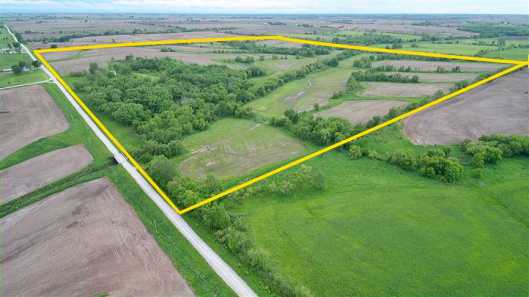 Q: Do you hold any special designations?
A: I do hold a designation as a Mossy Oak Properties Certified Land Specialist.
Q: How do you maintain a work/life balance?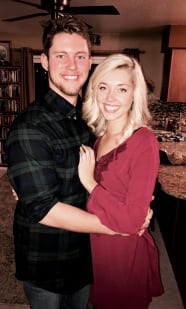 A: Sometimes it can be pretty difficult to find a balance depending on the time of the IMG_1507year. Typically from about the end of February all the way into September, the real estate market seems to be in full swing because of the availability of property. Being a hunter and hunter minded, when October 1st rolls around, I put a lot of my work on the back burner unless something happens to come my way during that time frame. With that in mind, the market seems to slow down quite a bit because a lot of people are currently enjoying the property they already own, or are too busy hunting and will search for land the next spring. I can't blame them because I do the same thing…however I do use that down time to spend a lot more time in the woods with my family, my wife, and my friends.
Q: What do you like best about working in Real Estate?
A: Real Estate is definitely a challenging field to be in because competition is EXTREMELY high. I do like the challenge though, and when things work out, there's really no better feeling. Real Estate is truly a rollercoaster ride to say the least! One minute you're getting so many calls you can't even put your phone down, and the next minute it can feel like you're back to square one and searching for that next sale. It's always different every time you sell a farm, there's always something that you have to overcome and use your knowledge to figure out the best way to handle a situation. It's always interesting and keeps you on your toes! The best thing I like about working in Real Estate is getting the opportunity to work with buyers and sellers. I meet some of Iowa's finest people and conservationists while working for Mossy Oak Properties and I love being able to find that dream farm for anyone that has the opportunity to own one. I still keep in touch with my clients and some have become great friends which is a good testament to service sometimes.
Q: What has been your biggest challenge working in Real Estate?
A: My biggest challenge with Real Estate is the fact that there are a lot of time frames/deadlines. When you think of selling a farm you think you fill out an offer, it gets accepted, you have some documents to sign, and then you get paid. If it was that easy, I think everyone would do it. Working inside time frames can be a huge challenge sometimes, and I'm not talking about MY time frames; I'm talking about everyone else's that are involved with the sale. You've got your buyer, seller, attorneys for both parties, lenders, appraisers, surveyors, intermediaries, septic inspectors, house inspectors, etc. You are really at the very end of the list on importance a lot of times, but yet if something goes wrong or something gets delayed an extra day, you've got a lot of fingers pointing at you.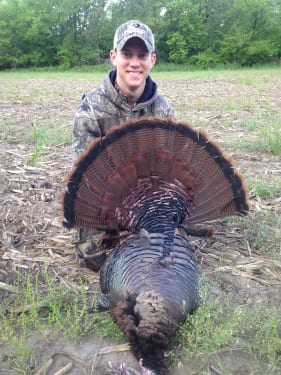 Q: What is your most memorable Real Estate Experience?
A: My most memorable real estate experience would absolutely be my first sale which happened to be two farms at one time. Closing on two farms in one day for your first sale ever is a pretty incredible experience just for the fact that you accomplished something that large right out of the gates. It really wasn't just "testing the water" I full on jumped in right away and the water was nice!
Q: What advice would you give someone looking to get into the Real Estate Industry?
A: I cant say I have the most valuable advice, but even just dong this for the last 3 years, it's easy to say it's not at all what you'd expect. You will have to be constantly innovative, creative, and hopeful. Another thing to always remember is that you cannot expect things to just fall in your lap. No matter how lucky you think you are, it just wont happen unless you work hard at it and I think that goes for anything in a "sales" type position or environment.
As you can see Mossy Oak Properties Agents have a passion for the land they sell. They work the land, they hunt the land, they sell the land and they know the land! Travis is a true example of this.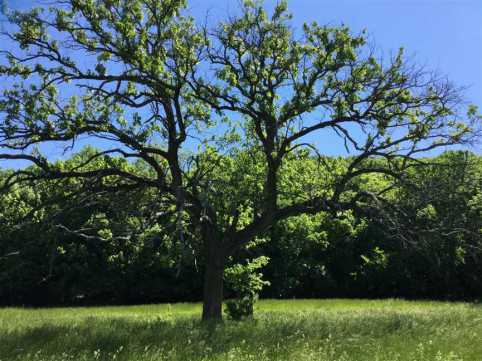 Travis currently has some great properties available. Check out this fantastic 160 Acre property in Clarke Co. or this 80 Acre property with both timber and tillable ground also in Clarke Co. Another property available is this 20 Acre property just 35 minutes from Des Moines in Madison Co.
If you think you might be interested in joining the Mossy Oak Properties- Iowa team you can check out the opportunities available on our website. Here at Mossy Oak Properties we want to be sure we pass along information important to you in regards to outdoor recreation, agriculture and home. Check out more information on our Mossy Oak Properties Iowa Facebook page or on our Website found HERE.