HOW TO SAVE MONEY ON YOUR COOLING BILL THIS SUMMER.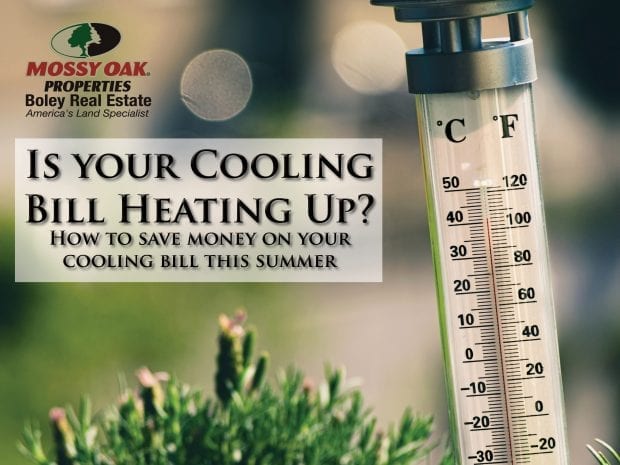 We are experiencing some very high temperatures across the United States and especially right now in Iowa, we are experiencing temperatures in the upper 90's with heat indexes over 100. Air conditioners have to work extra hard to keep up with these high temperatures. How do you keep your cooling bill low with temperatures this high? We have a few tips to help you out with this:
Feel the Fans! If you have central air use your ceiling fans to help circulate the air, this can allow you to raise your thermostat up to 4 degrees. If you have window AC units use fans to help circulate the air to parts of the home without the units.
Draw the Drapes. Closing blinds and curtains on warm days keeps the heat of the sun out of the home. It's just like shade outdoors, but only for the inside of your home. You can even purchase energy efficient window treatments and reflective blinds which could really reduce your energy bill.
Value the Vents. Check all of your AC vents, make sure you do not have any furniture on top of vents that would prohibit the air from circulating in your home. Rearrange the furniture to make sure those vents are free from obstruction. In addition to this you should close vents in unused portions of the home. If you do not use your basement as much close those vents, the basement stays cooler by nature and you can use the extra cooling in the upper levels of the home. Finally in regards to vents, make sure they are clean. Check them for debris and dust buildup that might cause them to be less efficient during these times.
Don't Cook! Just kidding, but try to limit your use of the stove/oven during the hot summer months. Use the outdoor grill, a crockpot, instant pot, or even the microwave. The oven can heat up the house causing your air conditioner to have to work even harder to cool the home. If you do have to use the oven, try to use it on cooler days or later in the evening when the sun is down.
Limit the Lights. Even lightbulbs give off heat and during the summer months it is important to be even more diligent about turning off lights in rooms that are not being used. This is a money saver year round on your electric bill, but in the summer it will help that air conditioner run more efficiently as well. Remind the kids of this during the summer months when they are home on summer vacation, not every light needs to be on in the home and turn them off when you leave the room!
We hope that you have found these tips helpful in reducing your summer cooling bill. Just a few small changes that you can make right now can make a big impact. Your local energy company may have additional resources if you are looking for larger projects to help further reduce costs. If you need assistance with your cooling bill this summer there are a number of program that can assist you with this, most municipalities can help you out if you are in need.
Here at Mossy Oak Properties we want to be sure we pass along information important to you in regards to outdoor recreation, agriculture and home. Check out more information on our Mossy Oak Properties Boley Real Estate Facebook page or on our Website found HERE. If you are interested in joining the Mossy Oak Properties Boley Real Estate team you can check out the opportunities available on our website.