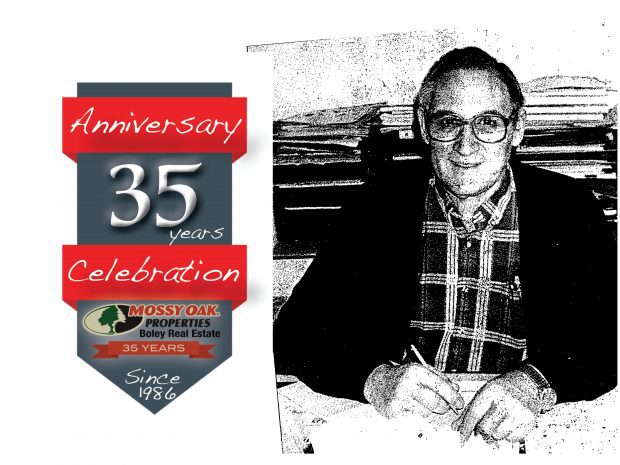 It all started with a man with a vision.
Ralph Boley was the hardest worker you could imagine. He spent most of his life pursuing his passion for farming and raising cattle. He knew the land. He sold his farm, retired from farming, and saw his next adventure in his retirement from farming.  He was honest, respected, and extremely knowledgeable when it came to real estate. He started Boley Real Estate out of the basement of a little building in Keosauqua, IA, and began the foundation of the "Boley Family Business". 
If he could see us now…
Over 35 years later, Ralph's values are still the foundation for our 2 offices and multiple agents. His son and daughter-in-law, and 2 grandsons & their wives continue to carry on the "Boley Family Business" with the same honesty and respect Ralph was known for. 
We want to help…
Our goal is to help our clients. Whether it's helping them buy the property of their dreams, or helping them sell a property that may or may not want to part with. We handle the leg work of the buying and selling process. We want to see people happy and successful. We are invested in our communities and want to help our neighbors get the most for their investments.  Let us help you find your favorite place- or- take the work out of selling your property.
Why Mossy Oak Properties…
The benefits of utilizing Mossy Oak Properties' growing network of member brokers are much different than those offered by traditional real estate franchise operations. First of all, your association with the Mossy Oak brand will make your property instantly recognizable to over 40 million outdoors enthusiasts who have grown to respect and love Mossy Oak while hunting and fishing. 
Second, Toxey Haas has built Mossy Oak by placing his reputation, integrity, and credibility on the line by personally guaranteeing the quality of his products in one of the longest-running advertising campaigns in the outdoor market's history. As a result, consumers trust Toxey, they trust the employees of Mossy Oak and they trust people and organizations who are associated with Mossy Oak.

And, lastly, as a seller of rural land, Mossy Oak Properties offers a different kind of real estate experience. Our brokers specialize in selling rural land, and they're experts at obtaining a fair price that meets the needs of both the buyer and seller. Our member brokers can tap into an array of marketing resources to help them find, list, and sell rural property faster than any other real estate agent in the market. The Real-time Website offered by Mossy Oak Properties allows our member brokers to share listings with the entire Mossy Oak Properties network to make it easier to find the land you want to buy – or sell the land you want to sell.
But it is not just about land. Our offices are also part of the multiple listing service (MLS) getting your property additional visibility. If you are listing a residential property with us the MLS pushes that property out to a number of different websites including Zillow and Realtor.com. Your property will be visible to other agents and prospective buyers almost as soon as we list it!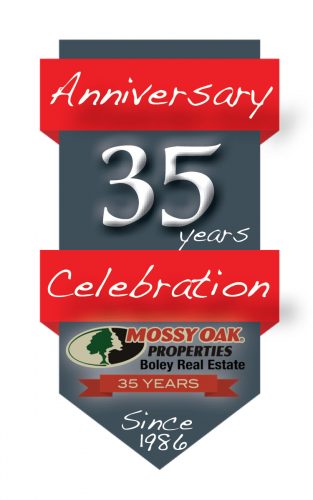 In addition to the website, Mossy Oak Properties advertises regionally on television and through upscale magazines that appeal to outdoor enthusiasts and sportsmen & women – as well as state and local publications on a cooperative basis with area member brokers. Our local office employs a marketing and graphic designer to ensure your listing looks great and gets noticed. Everything we do is designed to support our agents and their clients to help make your real estate transaction as smooth as possible.
Join us for the celebration…
Throughout 2021 Mossy Oak Properties Boley Real Estate is planning a number of events and activities to celebrate our 35th year in business! We will be sharing these via our social media, so make sure you "like" & "follow" our Facebook and Instagram pages to get all of the current details regarding what is happening! Our kick-off event will be March 20th at the Keosauqua office- we will be serving Cookies and Coffee for the Keosauqua Chamber Spring Open House from 9 am -11 am (or until gone). Stop by and see us!
Here at Mossy Oak Properties, we want to be sure we pass along information important to you in regards to outdoor recreation, agriculture, and home. Check out more information on our Mossy Oak Properties Facebook page or on our Website found HERE.