In many places schools are heading back into session next week. Tuesday, August 23rd is the earliest that schools in Iowa can start classes. In some states schools started back August 1st and some wait until after Labor Day before kids are back in their classrooms.
As school is back in session here are a few tips for parents to make the process of sending the kids back to school (or off to school for the first time) less daunting.
Visit The School.
Learn the best route to school, if kids will be walking make sure you know all of the cross walks and any potential hazards your student might encounter on their way to and from school. Get to know where to park or drop-off and how to get into the building- are there security requirements that you should know about? Find out where your students classroom is and meet some of the staff, the secretary, the school nurse, the principal and most importantly their teacher.
Make Homework a Priority.
Set aside time each day that is dedicated to homework, even if your student doesn't have homework, use it for independent reading time or writing time. This will get them into a routine and they will know that each day they spend this time doing homework. It's also helpful to set up a quiet study area for students to do their homework. This should be away from other family distractions, if it must be at the kitchen table set up a privacy shield to eliminate outside distractions from interfering with the homework time.
Get Plenty of Rest.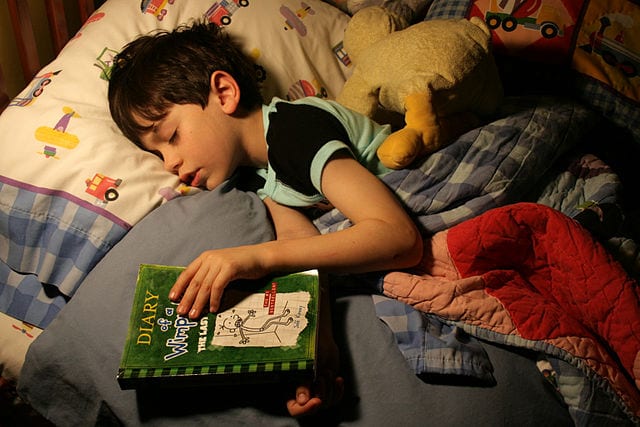 Make sure that kids are getting to bed on time and they are getting an adequate amount of sleep each night. Summer schedules can throw kids normal bedtimes off and making sure they get back into a routine before school starts will help them stay alert and attentive as they head back to the classroom.
Keep Their Nutrition on Track.
It's hard for kids to concentrate in school and be attentive if they have hungry bellies. If the school has a breakfast program, sign them up so you know they are starting their day off with a healthy breakfast. If not prepare something at home for them or pack something to ensure they are filled before they start their day. Choose nutritious items if you are packing a lunch to send to school. Make sure they are getting a good combination of protein (meat or eggs), carbohydrates (whole grain bread or wraps), fruits, veggies and dairy (milk, yogurt or cheese stick). If time allows sit down to a healthy prepared meal to talk about the kids day over dinner. Not only will this provide them with a filling meal to fuel their bodies as they sleep it will also provide some much needed family bonding time.
Ease Your Child's Fears.
Going to a new classroom, having a new teacher, moving to a new school or starting school all together can be stressful for children. Help ease their fears by talking about going to school well before it's time to go. Talk about the great things that will happen at school, take them to their open house so they can meet their teacher and see their classroom, find other kids they know who will be in their class to ease their concerns. It's important to talk through the things that are making them nervous and address them BEFORE the first day arrives.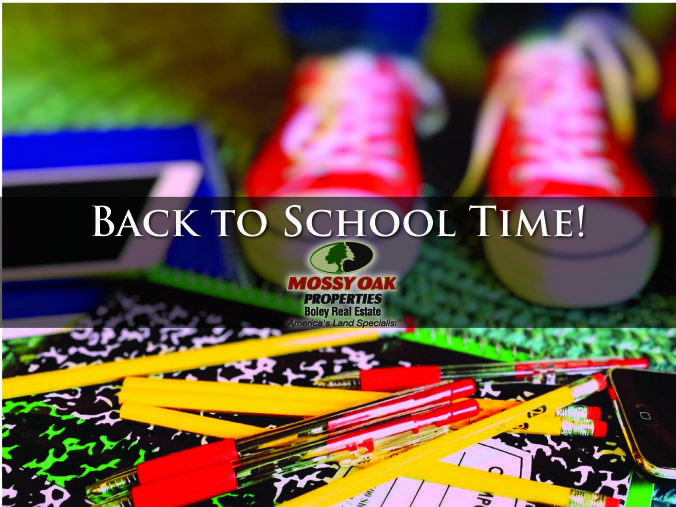 These five tips will help you start the school year off right and ensure your kids are prepared and given the best opportunity for learning. There are many resources available if you need additional information but one of the best resources is your child's school, they welcome the communication and are excited to see involved parents!
Here at Mossy Oak Properties we want to be sure we pass along information important to you in regards to outdoor recreation, agriculture and home. Check out more information on our Mossy Oak Properties Iowa Facebook page or on our Website found HERE. If you think you might be interested in joining the Mossy Oak Properties- Iowa team you can check out the opportunities available on our website.