As August is now in full swing, it's time to be thinking about back to school. As one of our valued clients, we want to share some back to school information with you. In many places schools are heading back into session in the next few weeks. Some schools started back August 1st and others wait until after Labor Day before kids are back in their classrooms.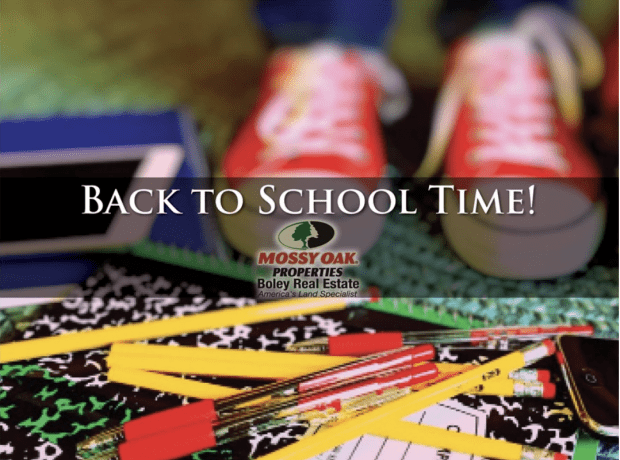 As school is back in session here are a few tips for parents to make the process of sending the kids back to school (or off to school for the first time) less daunting.
1. Visit the school with your child
2. Help them make homework a priority
3. Ensure they get plenty of rest
4. Keep their nutrition on track
5. Ease your child's fears
6. If doing online and in-person classes make a schedule for your week & practice it- including wearing masks if that will be part of your students' day.
Everyone should be cautious as school is back in session. Kids will be walking and biking to school and teenage drivers will be hitting the roads.
While typically this is an exciting time of year for many students, parents, teachers, and school staff as they embark on a new school year- this year may be faced with some apprehension of the unknown. Our goal is to provide you with some tips to make the process as smooth as possible.
Here at Mossy Oak Properties, we want to be sure we pass along information important to you in regards to outdoor recreation, agriculture, and home. Check out more information on our Mossy Oak Properties Boley Real Estate Facebook page or on our Website found HERE.  We have certified land specialists that have hunting land for sale, agricultural land for sale, and residential properties for sale.