In this weeks Agent Spotlight we highlight agent, Jason Hull. Jason is a Certified Land Specialist covering the Jefferson/Henry/Keokuk/Van Buren County areas. Let's learn a little bit more about him both personally and professionally.
Tell me about yourself and your family (and pets).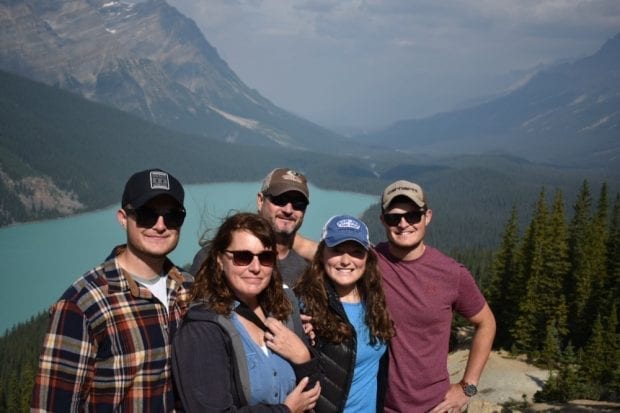 I received my real estate license in 2007 and started working for Mossy Oak Properties Boley Real Estate in 2010, making me the longest tenured non-owner agent with the company. I am a Certified Land Specialist who specializes in Agricultural and Recreational properties. I live in rural Jefferson County with my wife Kris. We have 3 children, Ben who recently graduated from Iowa State, Gabe who is currently a student at Iowa State, and Katherine, who just started her freshman year at Wartburg. I guess we are now "empty nesters".
What do you like to do in your free time? Hobbies?
Most of my free time is spent with my family and friends or working at our home. Kris likes remodeling projects and sheep, so we spend a lot of time working around our acreage. I also spend a great deal of time at our farm, putting in food plots and performing timber management projects. Most of my hobbies revolve around hunting, fishing, and traveling.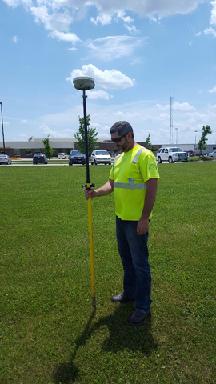 What is your professional background?
I am a graduate of Paul Smith's College and received an Associate's Degree in Land Surveying from there in 1990. I became a Professional Land Surveyor in the State of Iowa in 2001 and work for French-Reneker-Associates in Fairfield, Iowa.
In regards to real estate what would be your area of expertise?
My area of expertise is in Agricultural and Recreational properties. I am very passionate about bringing buyers and sellers together. I enjoy helping the parties negotiate and making the best purchase/sale for both the buyer and the seller. It is very rewarding to see a smile on everyone's face when a deal has been struck.
Do you hold any special designations?
Certified Land Specialist, Professional Land Surveyor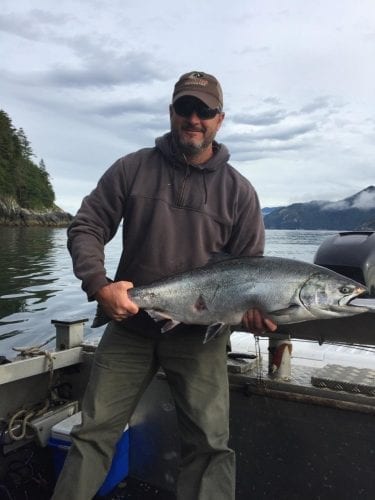 How do you maintain a work/life balance?
It's not as difficult as it used to be, being empty nesters has made our schedules a little less crazy which makes it easier to balance the things in life that you need to do and the things that you want to do.
What do you like best about working in real estate?
The thing I like best about real estate is helping put together a deal that is great for buyers and sellers alike. Real Estate can be a very challenging at times, sometimes buyers and sellers lose sight of their goals during the process. I like the challenge of trying to fulfill those goals for both parties, and when that happens it's an extremely rewarding feeling. It's exciting to be able to help people, whether they are making their first purchase or if they are selling property to be able to enjoy their retirement years. A side benefit that I did not know would happen when I started in the real estate business is that I have made some great friends over the years that started out as real estate clients.
What has been your biggest challenge working in real estate?
Recently the biggest challenge I have had is finding sellers to work with. Landowners in our area seem to be holding their properties very tightly, even though the market has stayed strong and has recently seen a slight upswing.
What is your most memorable real estate experience or blunder?
I have had many memorable experiences in the last 10 years. I would have to say that the first property I ever sold still ranks near the top. I was very green at that point and was negotiating for very experienced buyers and sellers, both of which had bought and sold several properties and understood how to get the things they wanted. After what seemed like a grueling negotiation process the parties finally came together. I have looked back at that first sale many times, and still smile when I think about how the experienced buyer and seller "schooled" me during the process. I learned a great deal from those two, things that I still rely on today.
What advice would you give someone looking to get into real estate?
The best advice I can give applies to many things, real estate included. Work hard, be honest, and respectful. Always follow through with the things you say you will do, and don't say things that you can't, or don't intend to do. Surround yourself with people who have the same passion as you and learn from them. Real Estate can be tough, keep your chin up and always perform your work with integrity and pride.
If you are interested in listing (or buying) with Jason you can contact him at (641) 233-7078, via email at jhull@mossyoakproperties.com or check out his profile page on the Mossy Oak Properties website. He would love to show you what he can do for you!
Thank you Jason for sharing a little about yourself, we love learning about the agents that make up the Mossy Oak Properties Boley Real Estate team. If you think you might be interested in joining the Mossy Oak Properties Boley Real Estate team you can check out the opportunities available on our website.
Here at Mossy Oak Properties we want to be sure we pass along information important to you in regards to outdoor recreation, agriculture and home. Check out more information on our Mossy Oak Properties Iowa Facebook page.