In this week's Agent Spotlight we highlight agent, Danny Fane. Danny joined our organization this month and will be working primarily in the Wapello/Van Buren/Jefferson County areas. Let's learn a little bit more about him both personally and professionally.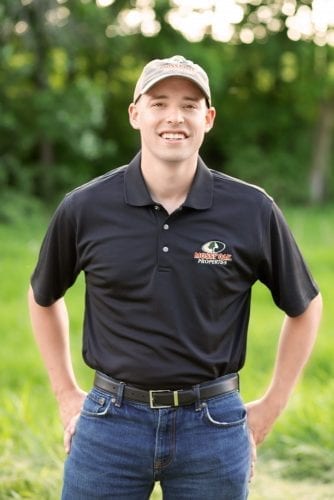 Tell me about yourself and your family (and pets).  I was born and raised in Upstate New York where I spent all of my free time in the outdoors with my family and friends. We grew up near the river where we ice fished and hunted waterfowl. I have a beautiful wife, Tina, who I have been with for as long as I can remember. She is my hunting partner. We have two labs, Oakley and Denali and they are treated like kids.
What do you like to do in your free time? Hobbies? Anything outdoor related! I am an avid archery hunter and my passion is whitetail hunting. Starting in August, I love riding my ranger around checking trail cams and strategizing for the coming year. I like to mushroom and shed hunt in the spring.  When I get the chance I love to fish for king salmon on the Great Lakes. Camping, hiking, and whitewater rafting are all different actives that you can sign me up for.
What is your professional background? I have been involved in sales/customer service since I was 16. I started off selling amish sheds, then helped my mother run a telescopic flagpole company unill my junior year of college. College lead me to the auto industry where I have been a sales/ leasing consultant for the last 5 years. I have won multiple awards for outstanding customer service and sales goals every year I have been in auto industry. I am looking to take my passion for real estate and combine it with my customer service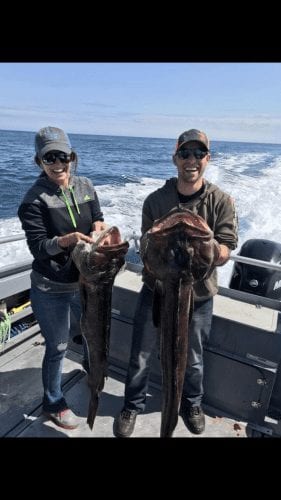 background to create a transparent, customer first experience.
In regard to real estate what would be your area of expertise? Regarding real estate, my area of expertise would be in recreational hunting ground. I have been lucky enough to have the opportunity to move to the heartland to pursue a dream of chasing these giants. I can't wait to my share knowledge and expertise with my clients.
How do you maintain a work/life balance? I am the type of person who gives it 110% all the time,  whether I am working or just doing something I love. Finding that balance isn't hard for me because I can put all my focus into whatever it is I am doing at the time.
What do you like best about working in real estate? Getting to meet with clients and hearing their stories, plus I get to be in the great outdoors and walk these amazing properties with them.
What has been your biggest challenge working in real estate? Exposure. As a new agent it's important for me to get my name out into the public. I want to   show people why working with me and my Mossy Oak Properties Boley Real Estate team is the right choice for them and their family.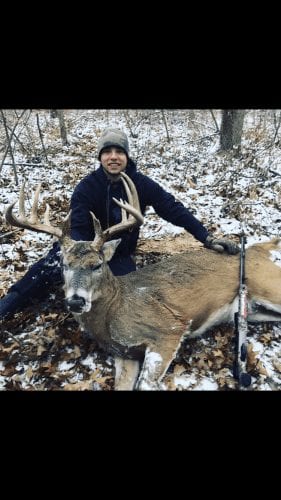 What is your most memorable real estate Experience or Blunder? My most memorable real estate experience  to date was defiantly becoming a homeowner myself. It was a very proud moment when my wife and I unlocked the door to our new home.
 What advice would you give someone looking to get into the real estate industry? Stop everything your doing and do it. No, just kidding, but seriously if you are interested, take the initial steps to get the ball rolling. I wish I had pursued my passion way sooner, and you will be too once you get started.
If you are interested in listing or buying with Danny you can contact him at (518) 588-4497, via email at dfane@mossyoakproperties.com or check out his profile page on the Mossy Oak Properties website. He would love to show you what he can do for you!
Thank you Danny for sharing a little about yourself, we love learning about the agents that make up the Mossy Oak Properties Boley Real Estate team. If you think you might be interested in joining the Mossy Oak Properties Boley Real Estate team you can check out the opportunities available on our website.
Here at Mossy Oak Properties we want to be sure we pass along information important to you in regards to outdoor recreation, agriculture and home. Check out more information on our Mossy Oak Properties Boley Real Estate Facebook page.