In this week's Agent Spotlight we highlight agent, Austin Huebner. Austin has been with Mossy Oak Properties Boley Real Estate since 2012, working in the Appanoose County area in Iowa as well as Northern Missouri.  Let's learn a little bit more about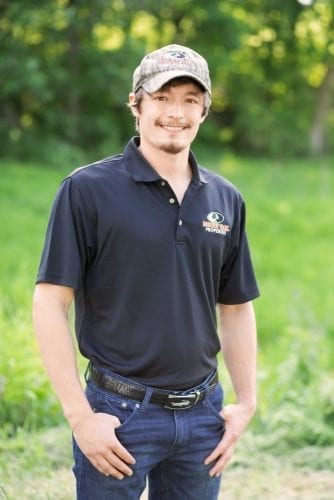 him both personally and professionally.
Tell me about yourself and your family (and pets): I consider myself a person who puts others first. I care about how I impact others. I also focus on diligence, patience, and perseverance. Knowing I have a strong work ethic motivates me. I believe manners are very important as well. I thank my family for imbedding those into me. Family is the foundation to one's self. I wouldn't be the person I am today without the care & guidance of my family. Growing up I spent much of my time with my father & grandfather learning how to fish & hunt.  I have three sisters whom I am very close to. I enjoy spending time with my nieces & nephews. Thanks to my family I have the drive to be the best person I can be.
What do you like to do in your free time? Hobbies? I enjoy spending my free time with others. I don't like to be inside doing nothing. I strive to meet new people and learn from them. I have met a lot of people with similar passions. To me, hunting and golfing are those passions. Growing up near a local 9-hole golf course, where I worked, I was fortunate enough to start building my work ethic at a young age (15 years old). I have met many friends & connections through those passions.
What is your professional background? I spend much of my time working for a local utility company. I have had my IA real estate license for 6 years come October. Living near the border of Iowa & Missouri I decided to become licensed in Missouri as well. I am also proud to call myself a Certified Land Specialist. I have learned a great amount during my journey into the world of real estate. I am confident to assist those with any questions regarding the purchasing or selling of any type of property.
In regard to real estate what would be your area of expertise? In regard to real estate I do focus myself in recreational land. Growing up in south central Iowa my passion for the outdoors came naturally. I enjoy guiding hunts for those with the same passion. I keep my eye on the changes in the market & look for things that may affect it in the future.
D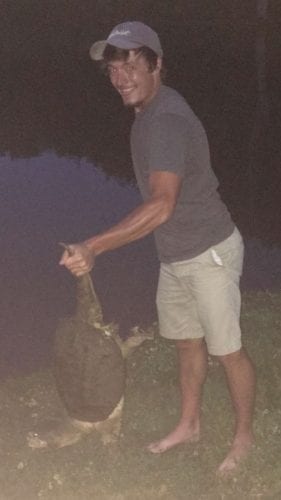 o you hold any special designations? Yes, I am a Certified Land Specialist.Through the process of becoming a Certified Land Specialist I have obtained knowledge on how/why land transactions can be much different than buying/selling a house.
How do you maintain a work/life balance? I designate my time based on what my priorities are in that moment. When I am working with a client I want to give him/her all the updates I can as soon as I can. As I said before I put others first. I do not believe in wasted time. I am always looking for ways to be productive. I can't do what I do without being organized.
What do you like best about working in real estate? I enjoy making life easier on others. I love meeting new people & finding ways to assist them no matter the situation.
What has been your biggest challenge working in real estate? During real estate transactions there might be several people working around each other's schedules. At times it has seemed difficult, but I put others first and I believe there is always time if you make time.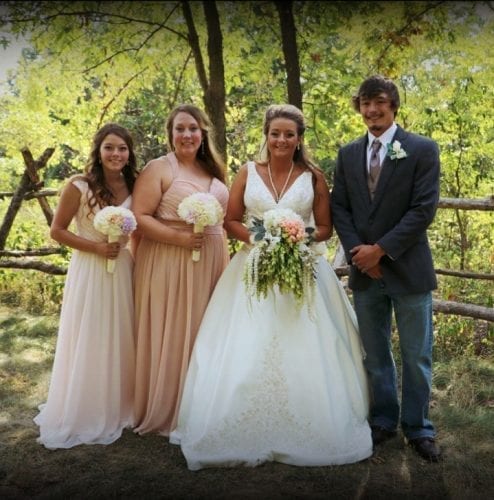 What is your most memorable real estate experience or blunder? I remember working with a seller during a transaction where the property had to meet some certain criteria based on the buyer's loan type. To expedite the transaction, I spent a few days working with the seller to improve the property, so we could close. I remember spending an entire day in the pouring rain to fix a well. It was "well" worth it when I saw the joy on the seller's face when we closed. He thanked me and said he would not normally expect someone to go so far out of his way to help.
What advice would you give someone looking to get into the real estate Industry? My advice is focus on your organization skills and put others first. When you work hard, confidence comes naturally. If something seems overwhelming always remember there is an answer for everything if you look hard enough. If you feel like you don't have enough time, find ways to make time & focus on the task at hand.
Anything else you would like to share we didn't cover? I am not normally one who enjoys talking about myself. I would much rather learn & build by visiting with others. I consider myself a very active listener. Everyone has a story to tell and I believe each one deserves to be heard.
Thank you Austin for sharing a little about yourself, we love learning about the agents that make up the Mossy Oak Properties Boley Real Estate team. If you think you might be interested in joining the Mossy Oak Properties Boley Real Estate team you can check out the opportunities available on our website. Austin currently has properties listed in Appanoose County in Iowa and in Sullivan County in Missouri. You can view all of his current listings and a little more about Austin on his website.
Here at Mossy Oak Properties we want to be sure we pass along information important to you in regards to outdoor recreation, agriculture and home. Check out more information on our Mossy Oak Properties Boley Real Estate Facebook page.